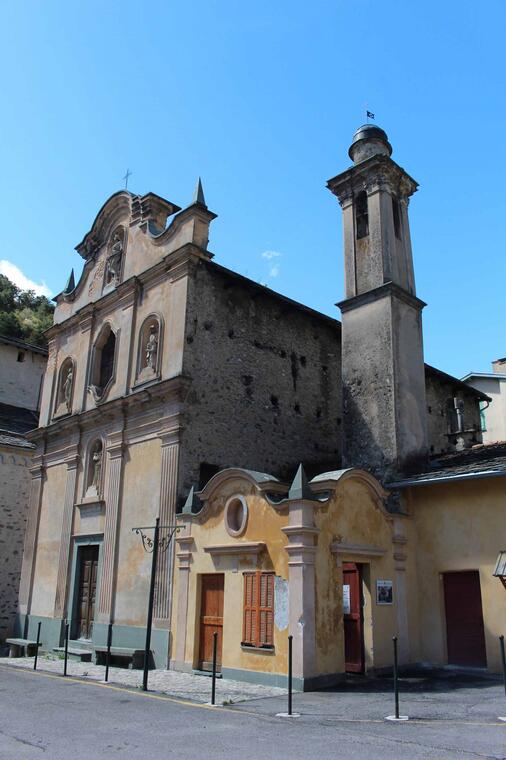 Assumption Chapel
Historic site and monument,
Religious heritage,
Chapel,
Town of Art & History,
Baroque,
19th C,
18th C,
20th C,
Classified
in La Brigue
Chapel of the Penitents "from below" Religious building built in the first half of the eighteenth century. On the right, the campanile leaning "Italianate". Flamboyant baroque decoration.

Built in 1725 for the oldest penitent brotherhood of La Brigue, the "whites" of the gonfalon. Its façade is an example of late Baroque architecture of Ligurian influence, surmounted by a pediment. Its campanile, slightly sloping, is surmounted by a small dome. The decoration is completed in 1850. The niches contain the statues of the Virgin of the Assumption, of Saint Joseph and Saint Lucia, patrons of the brotherhood. The ornaments painted in trompe l'oeil "a fresco" were restored in 1965.
Environment

Town location

Close to a public transportation

Village centre

River 5 km away

Spoken languages
TO & Travel Agents

Medias