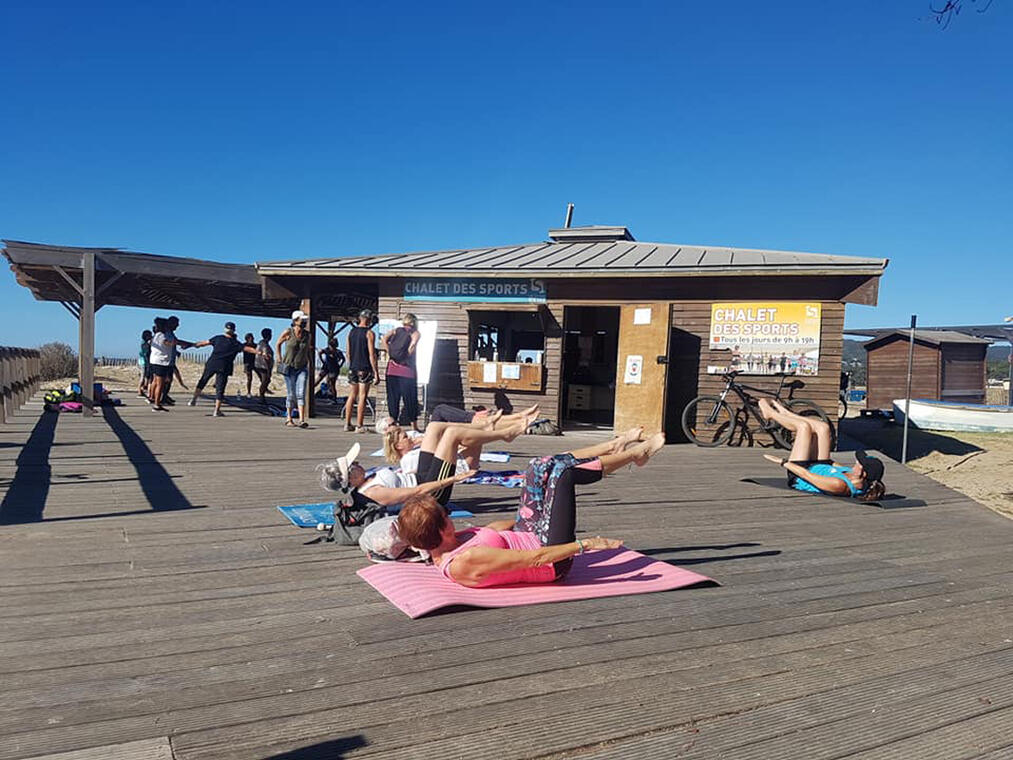 Chalet des Sports
Sport,

Recreational activities,

Leisure complex
in La Seyne-sur-Mer
A wide range of activities open to the general public (gentle gym, aquatic walking, muscle strengthening, toning gym, aquagym, etc.) await you!

We will keep you informed of any further developments.
Environment

Close to a public transportation

Spoken languages
Activities

Activity
Ball sports
Fitness
Beach volley

Volley ball
Aquagym
Zumba
Fitness

Equipment
Rates

15 € for a week of 5 half-days: Monday to Friday.
25 € for 10 half-days (not consecutive).
Registration takes place at the one-stop shop from 8.30 am to 3.30 pm from Monday to Friday from 19 July 2021 to 20 August 2021.
Address: Espace social Docteur Paul Raybaud 1 rue Renan, 83500, La Seyne sur Mer - Telephone: 04 94 06 97 30.
In addition, please note that there is also a registration desk at the Chalet on Mondays and Wednesdays from 8am to 11am. (With the exception of Monday 2 August and Wednesday 4 August 2021).
From

July 5, 2021




until

August 20, 2021
Monday

8:00 AM - 12:00 PM

Tuesday

8:00 AM - 12:00 PM

Wednesday

8:00 AM - 12:00 PM

Thursday

8:00 AM - 12:00 PM

Friday

8:00 AM - 12:00 PM