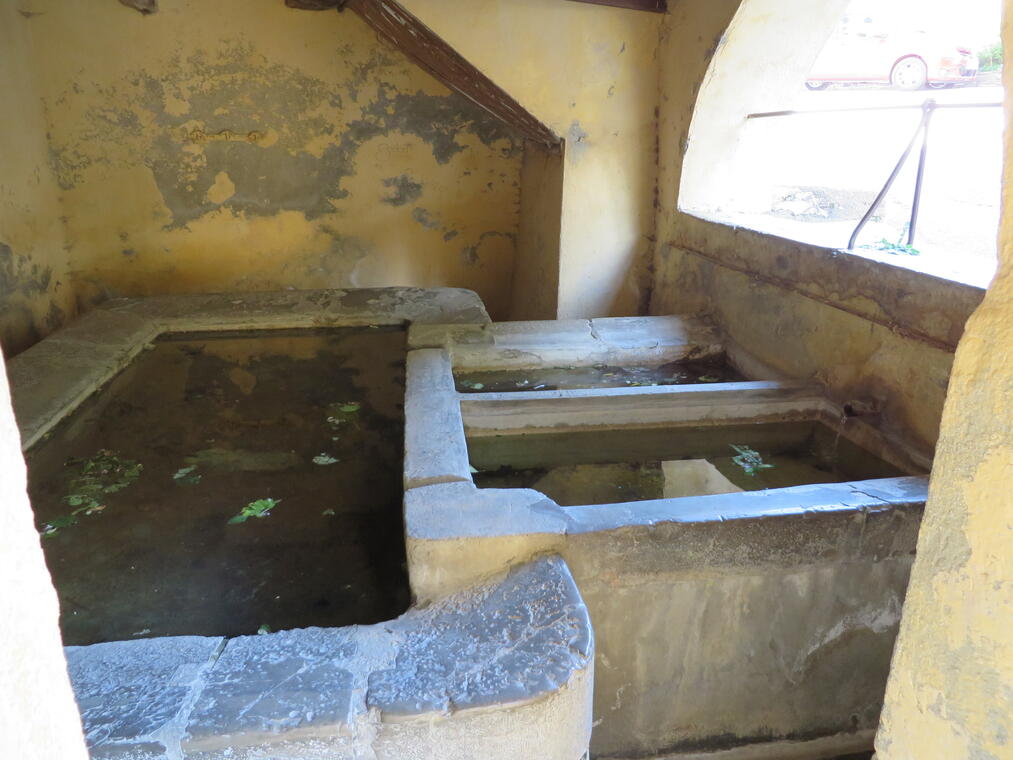 Le lavoir
Historic site and monument,
Historic patrimony,
Wash house
in La Garde-Freinet
Basins and draining boards built at waist height; covered in 1791 and rebuilt in 1812.
The washhouses were used for everyday laundry, using the sloping surfaces for soaping and srcubbing.

The basins and draining boards were built at waist height being more comfortable for the washerwomen - they could do their laundry standing up.
The washhouse is fed by the same spring as the "fontaine Vieille". It was refurbished in 1812 to bring it up to date with 19th Century lavoirs and to accommodate a growing population much more aware of hygiene and cleanliness.
TO & Travel Agents

Medias