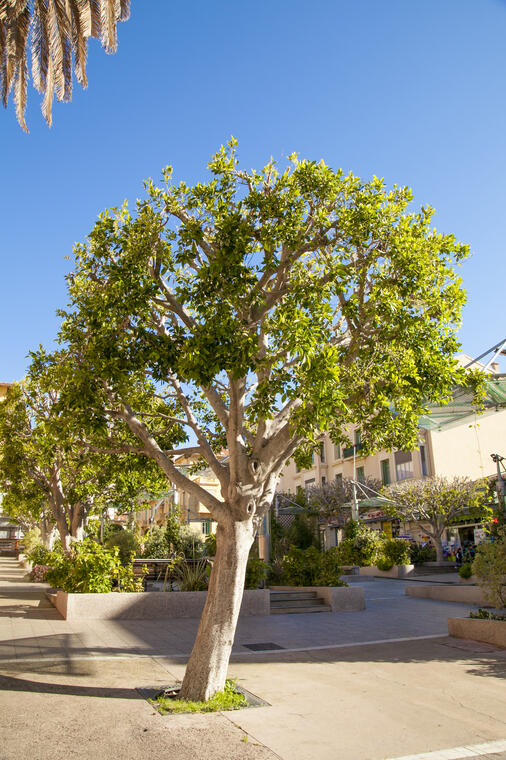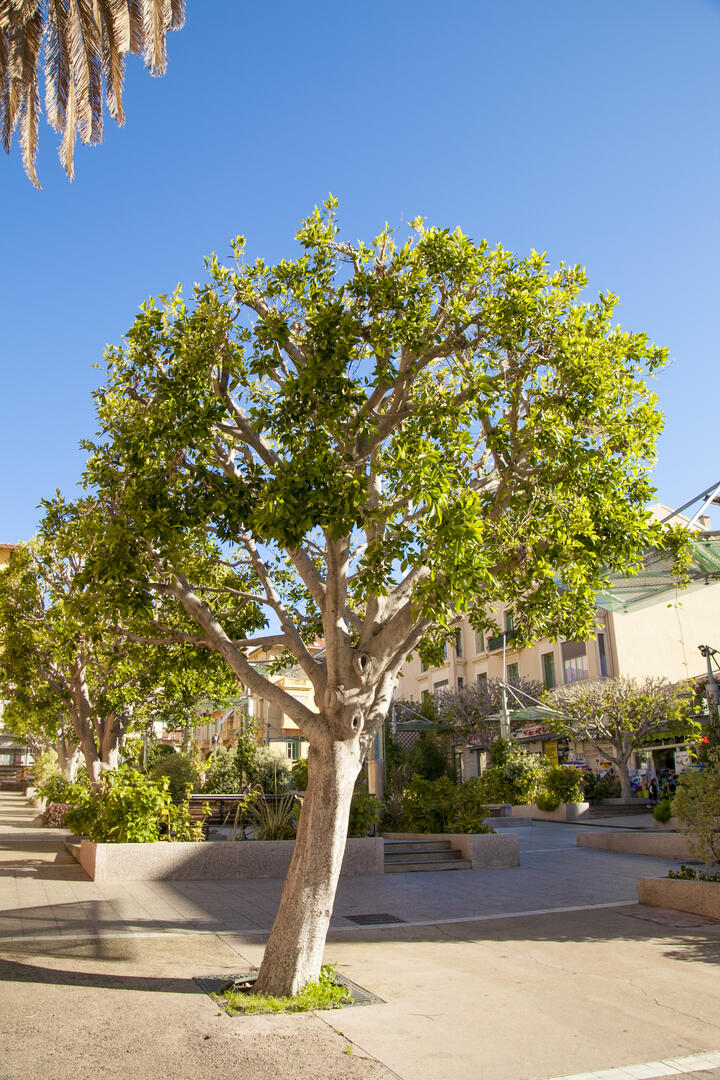 Remarkable trees : Ficus Nitida - Weeping Fig Tree
An evergreen tree from tropical Asia that can reach 15 meters high, the Ficus nitida develops aerial roots that form secondary trunks, or wrap around the main trunk, giving the plant a twisted the plant a tormented aspect.

If its fruits are not very visible, its oval, pointed and shiny leaves give it a majestic bearing.
Generally cultivated as an indoor plant, the Ficus nitida is used on the French Riviera as a line tree or as an isolated subject in our gardens. It offers to the city and to the visitors a unique landscape with a botanical interest.
Environment

In centre of town

Town location

Close to a public transportation

Bus stop < 500 m

Spoken languages
TO & Travel Agents

Medias