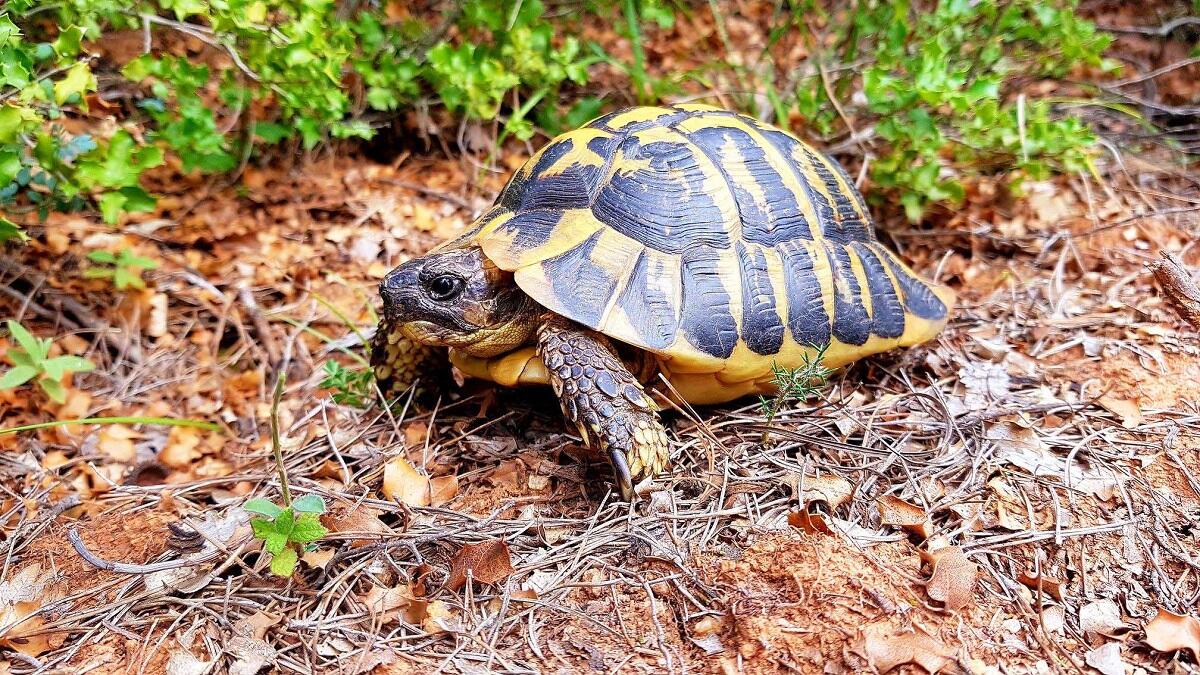 The territory of Hermann's Turtle
Fauna - flora,
Discovery
in La Garde-Freinet
Geoffrey Gillet from the association S'PECE takes you to one of the last strongholds of an animal emblematic of our territory: Hermann's Tortoise

In the heart of the Plaine des Maures, this outing takes you to one of the last bastions of an emblematic animal: Hermann's Tortoise.
Accompanied by a scientist and naturalist, you will set off to meet these animals (with no certainty of seeing any) and their habitat. Between the scrubland and the cultivated areas, you will discover the local biodiversity and their adaptations to this particular climate that is the Mediterranean climate.
From

March 25, 2023

to

October 25, 2023
On

March 25, 2023

On

April 19, 2023

On

May 13, 2023

On

June 24, 2023

On

September 23, 2023

On

October 25, 2023
Saturday

2:00 PM - 5:00 PM
Wednesday

2:00 PM - 5:00 PM
Saturday

9:30 AM - 12:30 PM
Saturday

9:30 AM - 12:30 PM
Saturday

9:30 AM - 12:30 PM
Wednesday

2:00 PM - 5:00 PM
TO & Travel Agents

Medias