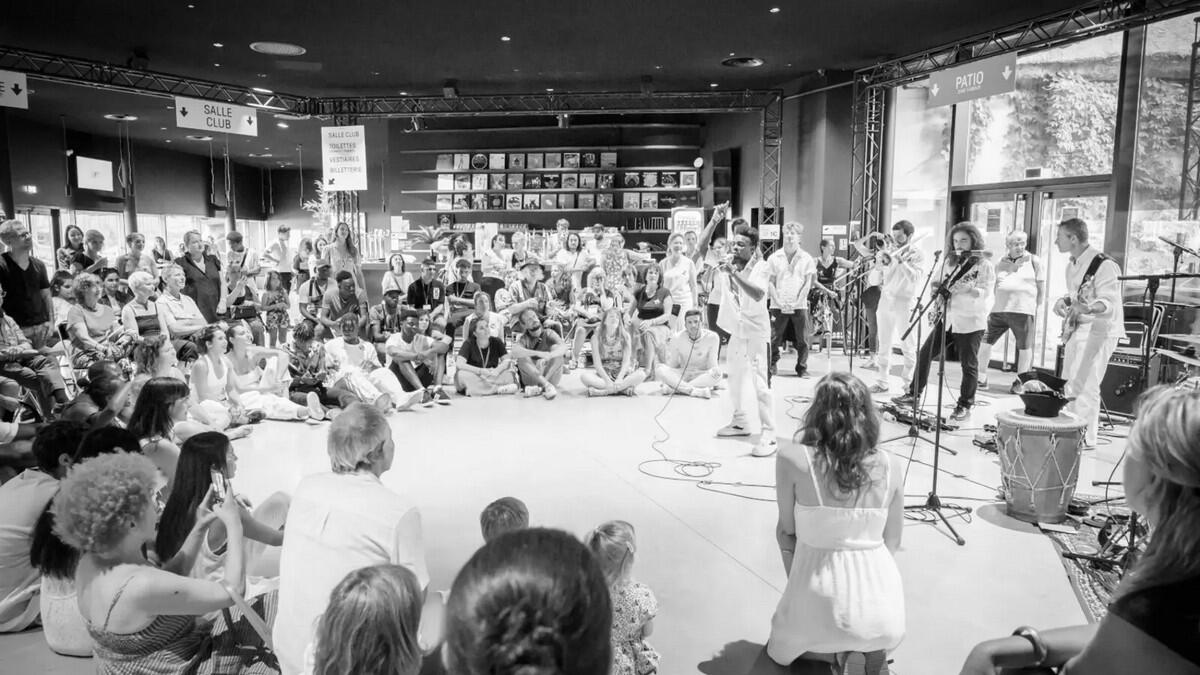 Passerelles kicks off the program !
Cultural,
Concert,
Lyrical arts
in Aix-en-Provence
Passerelles, the Festival's educational and socio-artistic service, opens the Aix ball in June during a weekend.

It offers artistic workshops, a show by the Minute Papillon company and four participative projects bringing together amateurs from local communities and professional artists: free days and evenings, open to all, in the heart of Aix-en-Provence.
Schedules

From

June 9, 2023

until

June 10, 2023
TO & Travel Agents

Medias